Regular price
$63.90
Sale price
$48.71
Unit price
per
Sale
Sold out
Free shipping

Free shipping on all orders!
Returns and exchanges within 30 days

Returns and exchanges up to 30 days after receiving your order!
10% discount if you add it in the 🛒

Additional 10% discount directly in the cart. Valid on all items!

Unlock an additional discount when you buy multiple items!
The more you buy, the more you save! ❤️

Quantity discounts on the entire collection.

The more you buy, the more you save!

Buy 2 Items with 15% discount

Buy 3 Items with 20% discount

Buy 4 Items for 25% off
La calla: ancient meaning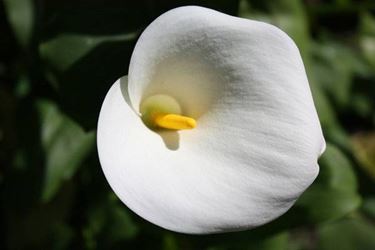 The origin of the calla, and its meaning, has its roots in the myth and stories of ancient divinities. According to the Greek tradition, for example, the first calla was generated by a few drops of mother's milk accidentally fallen from the breast of the goddess Hera, deity of the Earth and of procreation. For the Greek culture, therefore, the calla was an undisputed symbol of femininity and prosperity. On the contrary, however, the Roman popular tradition attributed a decidedly erotic and sensual meaning to it, due to the exuberant spadix found in the center of the flower. The calla was therefore considered a phallic symbol, an emblem of masculinity and virility. However, no one has ever questioned its first and true meaning, what makes the calla a symbol and emblem of beauty and perfection. According to an ancient legend, in fact, it was Venus herself who cursed the flower, due to its excessive beauty. As a consequence of this divine curse, the central sword was formed, thus making it more ugly and ungainly.
Calla meaning: One flower, multiple meanings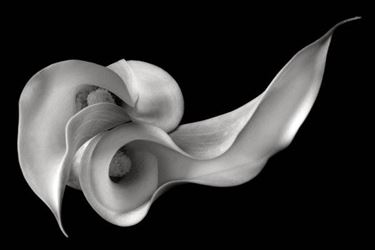 Beauty, purity, perfection, eternal life. But also love, passion and sexuality. Over time, different traditions and different cultures have made the calla the meaning of passionate and violent moods or, again, a symbol of virtue and purity. However, no one has ever questioned its charm, to the point that famous artists and photographers have competed with each other in an attempt to represent, at best, the essence of this enchantment. And its symbolic strength is confirmed by the fact that many countries, in their political history, have chosen the calla as a symbol of freedom and revolution. The calla was, and is, a flower capable of speaking straight to the heart of those who hold it in their hands. Knowing why, is a way to better speak the secret language of this so unique flower.
In the subtle language of flowers, the calla plays a very particular role. Its very name, from the Greek "kalós", meaning "beautiful", makes it a symbol of pure and uncontaminated beauty, delicate and refined. But its ancient history sees it at the center of myths and legends that, over time, have contributed to increasing its fame and value, giving it other meanings, often opposed to each other. Generally, giving a calla lily means showing affection and esteem towards the person to whom it is given. Yet, depending on the color, it can also symbolize different moods: pure and innocent love, if the flower is white, or passionate and sensual love, if it is tinged with red; femininity, if we are giving away a pink calla; eternity, if we have a purple calla in our hands, also called black calla. In this multiplicity of meanings, the best way to know which calla to give is to know its history better.


30 DAY MONEY BACK GUARANTEE
are you not satisfied with your purchase? You will have the option to return it and receive a full refund within 30 days of payment.
View full details
Guaranteed quality

Over 25,000 satisfied customers worldwide.

Secure payment

We entrust the management of our online payments to Stripe and Paypal , 100% safe.

Money Back Guarantee

Returns are possible up to 30 days from receipt of the items.
4,98 su 5 stelle
Basato su oltre 300 Recensioni.
Visualizzane una selezione o inviaci una tua foto per ottenere un Buono da 10 €
Visualizza le Recensioni